The baking oven is the most important machine in the whole wafer production line. It uses gas to heat the baking plates. It is controlled automatically from batter depositing on the plates until the wafer sheets come out of the oven after baked. The wafer sheets are baked evenly for next procedure.
Main parts:
a. The machine rack is welding by carbon steel with high-temperature silver paint on the surface.
b. The baking tongs is made from QT500 nodular cast iron, and the plates are special heat-resisting cast iron.
c. The baking oven surface is made from SUS304 stainless steel.
d. The burners are triangle-type, and the nozzles are like plum blossom.
e. There are some anti-radiation heat-preservation boards inside the oven.
f. The oven is driven by preposition motor with auto-tension system.
g. There is one touching screen which shows the running state and running parameter.
Equipment & process of wafer biscuit machine:
Wafer biscuit production line
Production process of wafer biscuit production line:
batter mixing----wafer baking----cooling----cream spreading----book cooling----cutting
Equipments of wafer biscuit production line: 1.batter mixer 2.oven 3.connecting machine 4.vertical type cooler 5.collecting machine 6.cream spreader 7.wafer conveyor 8.wafer cutter 9.cream mixer 10.wafer smashing machine.
Wafer biscuit production line:
The oven has 27(-33-39-45-51-65-69-75) plates and they made of nodular cast iron, the standard dimension of baking plate is 470*325mm. The power transistor and travelling wheel have the Chinese patent, the line have PID temperature automatic control system and the good affect for wafer sheet.

Batter mixer is made of Stainless Steel. It can mixing 65kg batter with 25kg flour and 40kg water within 5 minutes.

Vertical type wafer cooler is made of Stainless Steel and using the own motor.

The racks of cream spreader are the stainless steel tank, the motor and pneumatic component which both seal in the tank have good waterproof and dustproof. The spreader has the easy clear design.

Wafer cooling tower is made of Stainless Steel, and the part which touch the wafer book are all made of Stainless Steel 304. The cooling fan is outlay and the temperature of cooler's inlet air are 5C. The relative humidity of cooling tower is 55%.

Wafer cutter is mechanically and the maximum speed of cutting wafer book(filled with cream) are 8 books.
Basic Information
Company Profile
• Established in 2001 and located in GD province ,ZHAO QING KEHUA foodstuff machinery industrial Co., Ltd, is a nation-oriented new high-tech enterprise with its R&D and efficiency and it is graded as a company with intellectual property rights and registered famous brand in GD. We have owned a enterprise qualification with engineering technology research centers about intelligent food and baking food and management system with intellectual property rights .
• We have owned more than 50 patents and eight of our products are rated as high and new technology products.Our automatic wafer production line has been graded one of GD provincial famous brands in foodstuff industries . We have successfully introduced talents through an innovation team called ZHI HUI DUANZHOU and an West River innovation team in Zhaoqing city. We specializes in making intelligent foodstuff production lines including automatic flat wafer production line ,non-flat wafer production line and waffle production line .
• Our sales of high quality products rank top in China's food manufacturers so as to sold our high quality products to Nestle,Kraft foods and HSUFUCHI foods in China and our products are exported to more than 40 countries and regions in Asian ,Africa , EU and North America.Our capability of technical innovation and R&D strength are leading the way in China's foodstuff industry.
Company Video
Certifications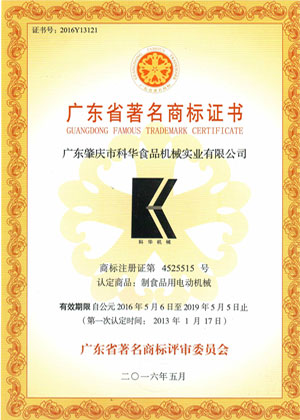 Famous trademarks of guangdong province certificate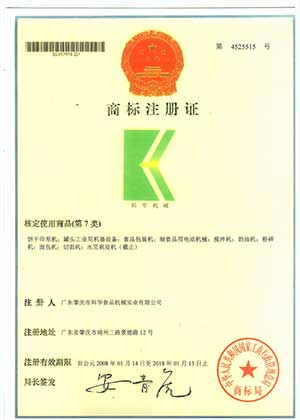 Trademark registration certificate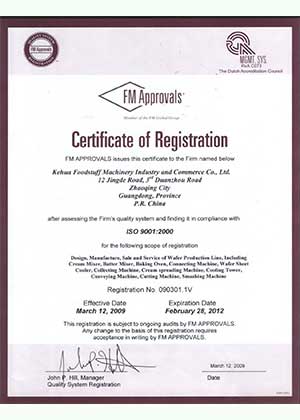 FM certification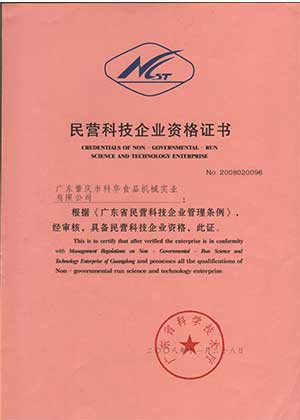 Private scientific and technological enterprise qualification certificate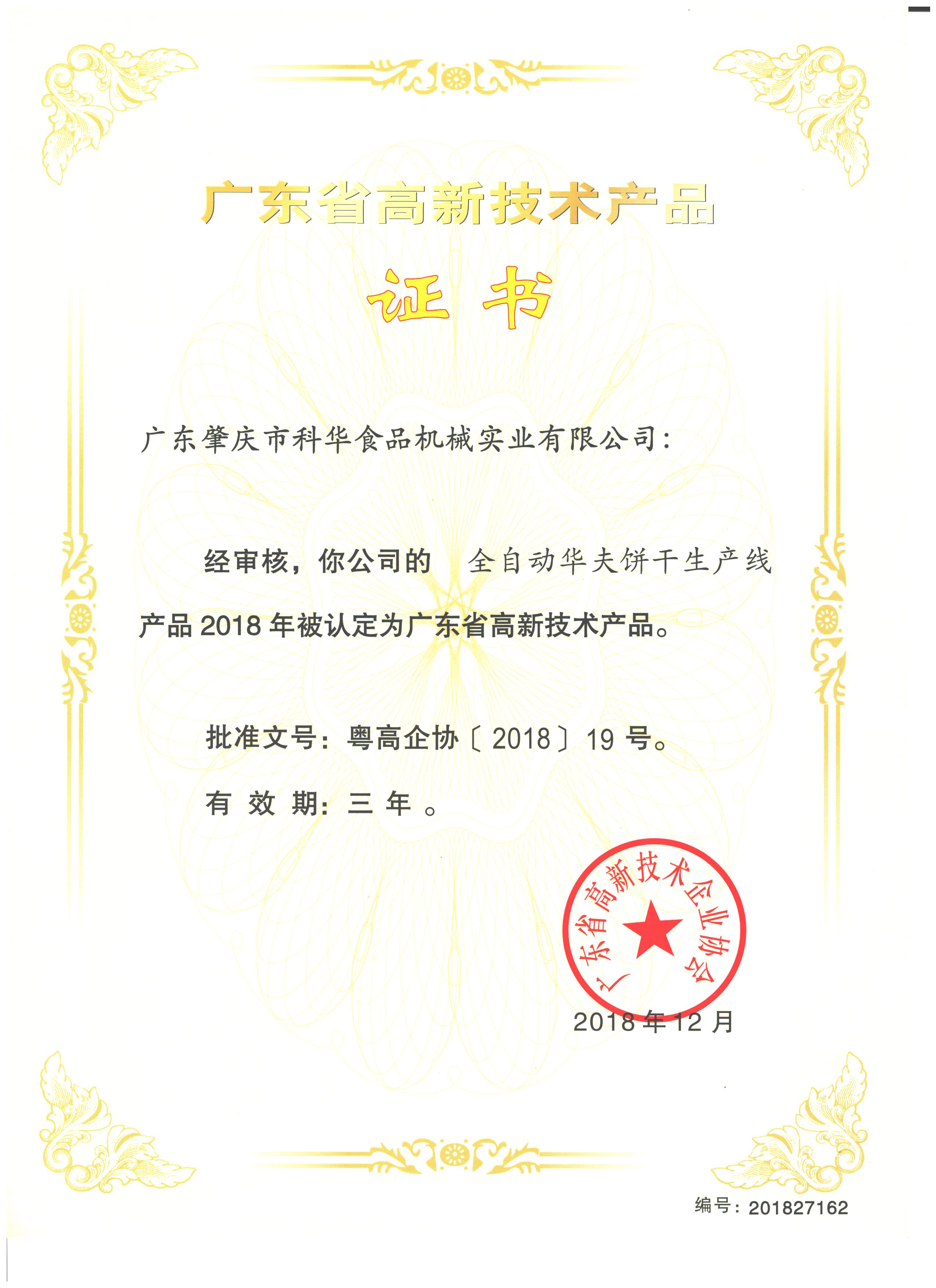 Automatic production line for a waffle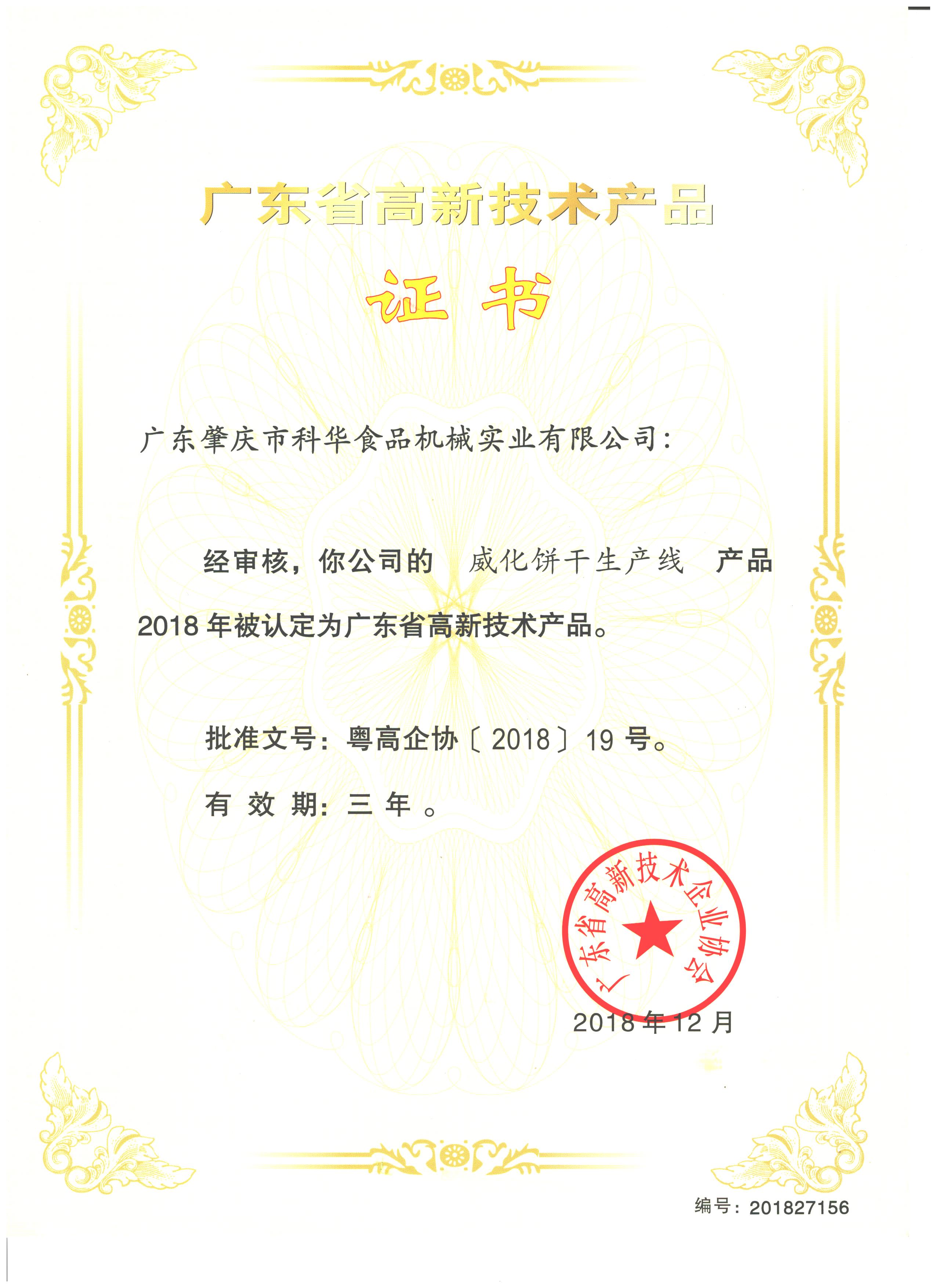 Wafer production line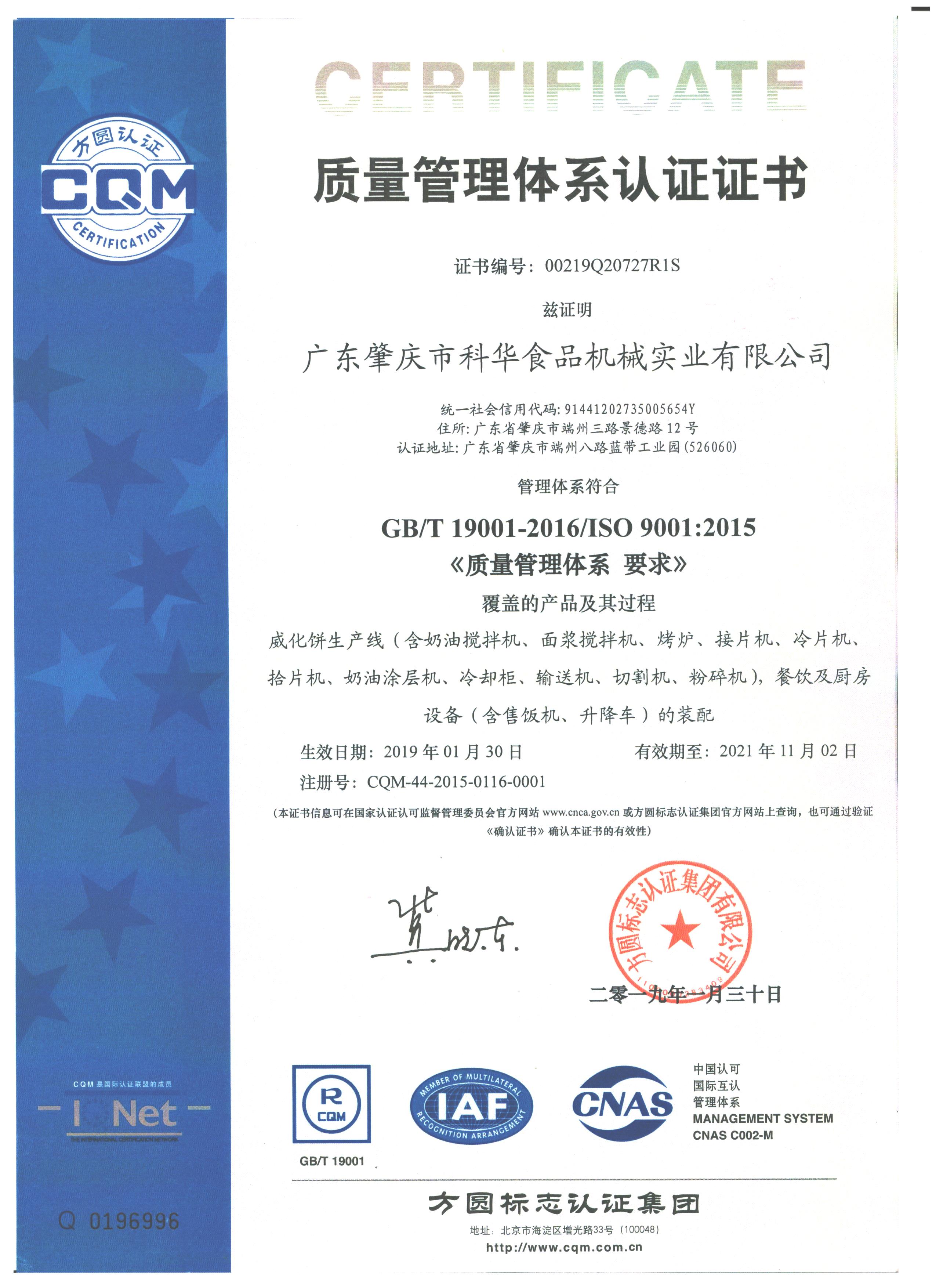 Certificate of ISO 2019-1-31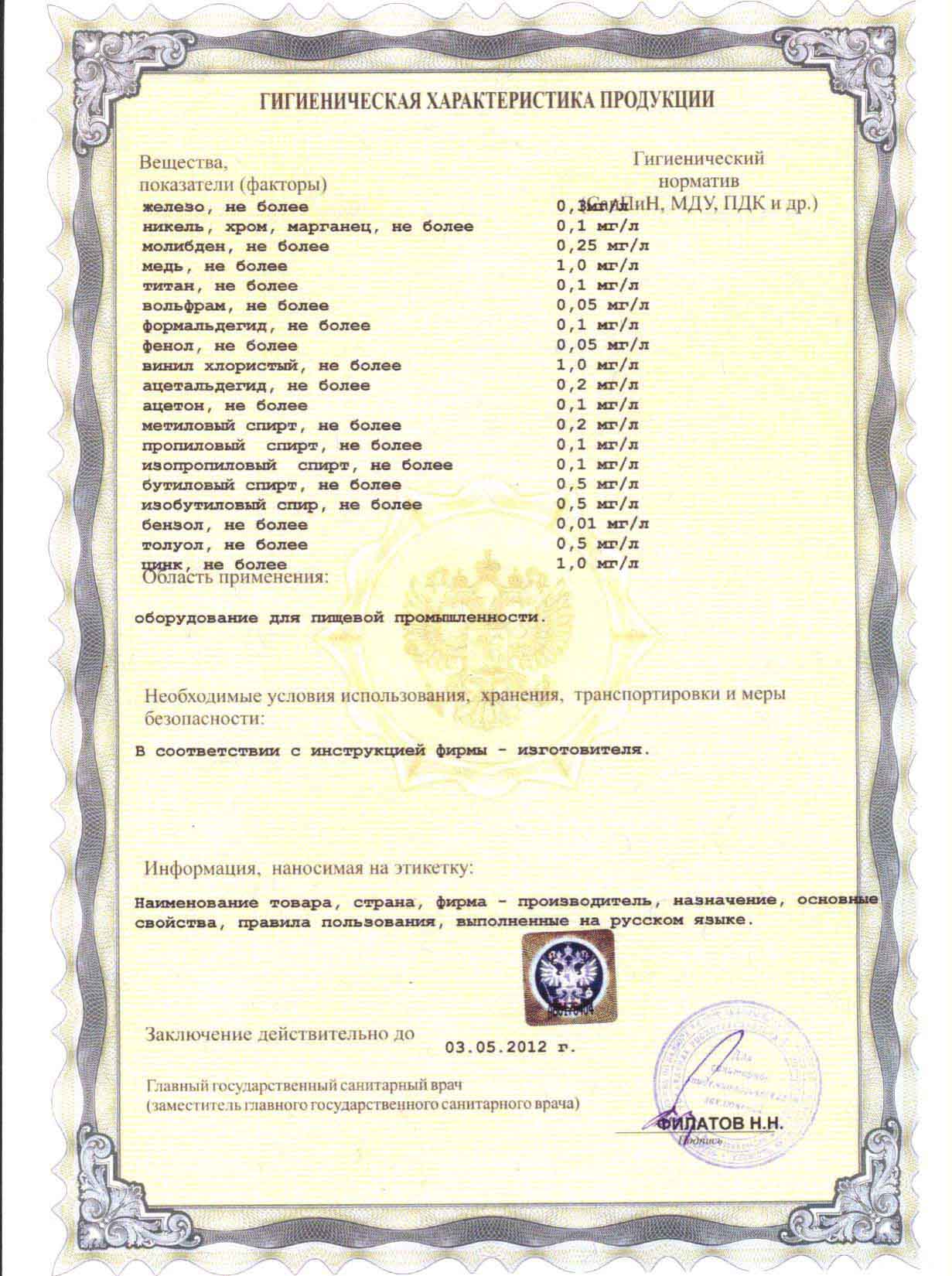 The Russian certificate